---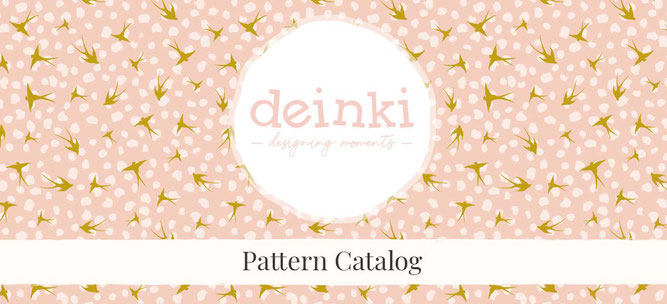 what is this licensing catalog?
In these last years in which I have deepened my knowledge about pattern design and experimented, I have been designing and releasing different collections. These have not been created following a clients' brief but have emerged from my inspiration and are now part of my licensing catalog. These collections contain between 5 and 10 designs each and come in various color combinations. In the catalog, you will also find a large number of solo prints, many of which are floral. The designs can be licensed and applied to any industry: apparel, home decor, stationery, digital good, etc.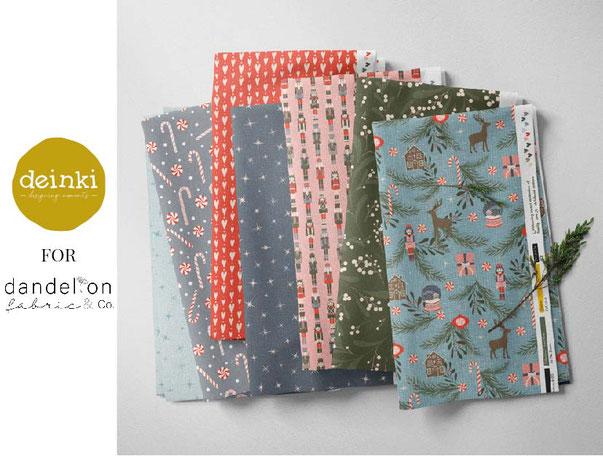 Part of my Christmas Nostalgia Collection, licensed by Dandelion Fabrics & Co
---
what kinds of licenses are there?
You can get the following kinds of licenses for your products like clothing and accessories, home ware and textiles, stationery, etc up to 500 units / items / meters:
- Non-exclusive
- Exclusive for one specific industry
These licenses are valid for a year from the date of purchase. Once the year is over, the license can be extended for another year, if desired.
For production and sale of more than 500 units, I offer a royalty payment system. This ranges from 5-10% of the sales.
- Buy-out: You get exclusive rights to the design and it's instantly removed from the catalog once purchased.
---
How does it work?
Each pattern and colorway has an article number assigned to it. Once you have found the print(s) you like, there are two different ways to proceed:
1) Contact me to receive the file in high resolution in .tiff, .jpg, .ai, or .psd format.
2) Purchase my designs in more than 20 different fabrics and 3 types of wallpaper at my Spoonflower Shop. They print digitally and eco-friendly and have factories in the US and Germany. You can also order samples of the design on the desired fabric or paper before making a larger purchase.
---
where to get the catalog?
Are you ready to wow your clients with unique prints for your products and grow your business?
Take a look at the catalog right here: