---
Accessories are becoming more and more important in their role of completing a collection or a mini-collection. Even if sometimes they may feel obsolete, they actually can enrich and wrap up the image of the collection and many times they are a clever move.
accessories for babies
These can be practical items like baby blankets, beanies, bibs, socks or muslin cloths and wearable blankets, to name a few. Other examples, whose purpose would be more the esthetic aspect, are head bands and bows or shoes. There are also other kinds of accessories that are not clothing but are often included in collections like soft rattles out of fabric or teething rings and soft toys.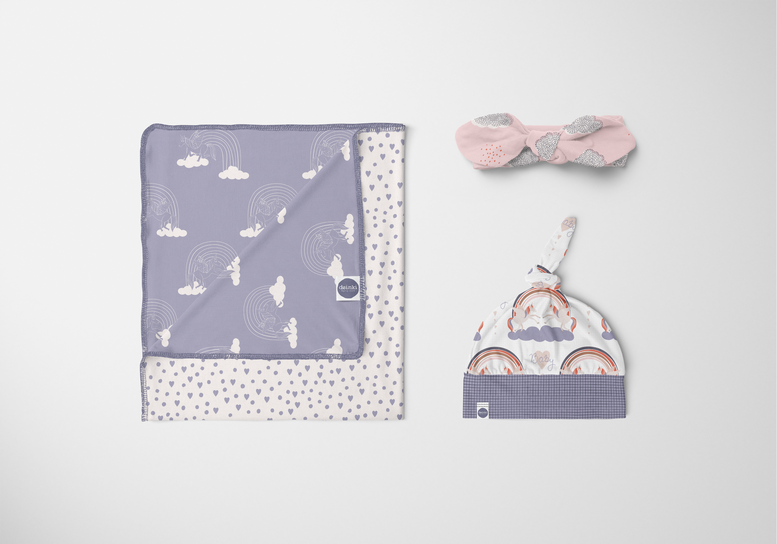 (These patterns are part of my Unistork Pattern Collection)
---
accessories for kids
For toddlers and kids, accessories are more common and come in a wider range. From different kinds of shoes to bags and later school items, hats, scarves, the list is endless. The majority of times, these items are produced by a different manufacturers than the regular clothing factories, but some make all-in-one.
(The pattern is part of my Forget-Me-Not Pattern Collection)
---
kids room decor
Many clothing brands started offering nursery and kids' room decor until it became a whole new department. The products are not exactly accessories for the kids but for the room. The range of products may include textile (bedding, cushions, blankets, rugs, curtains...) as well as non-textile product (frames and art prints, etc...)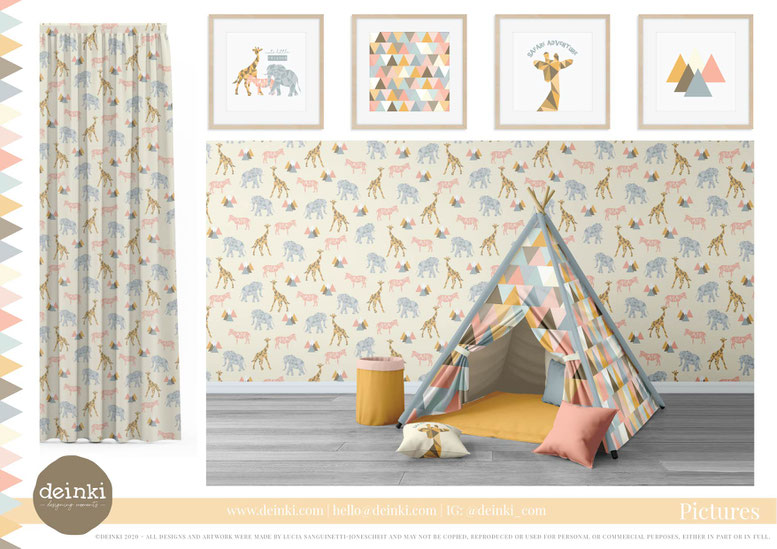 (These patterns and prints are part of my Safari Pattern Collection)
---
some thoughts
My personal point of view about accessories: when I design the collections with my clients, I always put the needs of the user first. That means, offering high quality products and well thought solutions instead of just designing accessories for the sake of it and "try to sell it".
What do you think? Does your clothing line have accessories? Do you want to add some to your next collection and don't know where to start?
let's brainstorm!
Each client and project is unique and has their articular needs.
I'll be happy to assist you, so let us talk about it and let me show you some examples of my work!