Over the last year, I was lucky to collaborate with some great women and their brands. Here are some of them:
Rainbows & SpRINKLES
Rainbows & Sprinkles is a little company based in the seaside town of Exmouth in Devon that creates beautiful organic handmade children's clothes and accessories in sizes 0-5y and wonderful twinning women's active wear leggings. The owner Lucy was looking for a cute whale pattern and she found it! Take a look:
NOTHOFAGUS ANDINA
Moni from Nothofagus Andina and I met at the university, when we were both studying Fashion Design. After that, she went back to her beloved home town Epuyén, in the middle of the beautiful Patagonian forests and started her own fashion brand Nothofagus. This year, she and her business partner launched an outdoor line called Nothofagus Andina and commissioned me a repeat pattern inspired by the local flora in Patagonia. This was the result:
DANDELION FABRIC & CO
Michelle from Dandelion Fabric & Co approached me last year to be part of her fabric designers team. The new quilting fabric brand was supposed to launch on spring 2020, but COVID-19 came and the launch had to be pushed to the fall season. We started with one collection, Fall in Love with Fall, but she soon decided to complete the launch with other 2 collections of mine: Forget-Me-Not and Christmas Nostalgia. I feel honored to work with her and Emily as well as with the other designers. I'll show you more details as soon as I can, promised! Meanwhile you can follow them on Instagram and maybe also enter to their awesome giveaways!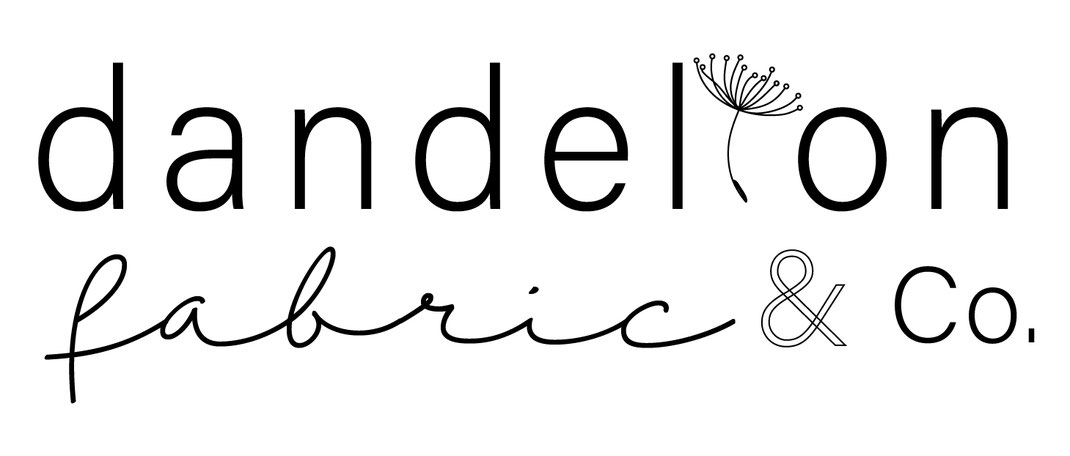 NATALIE CHANG & DREAM BASKETS
Natalie found my Forget-Me-Not pattern on Spoonflower and decided that it was the perfect match for her new specialty gift shop and café located in southern Illinois, Dream Baskets. This is also the distribution headquarter for all the cups, napkins and & gifting from her brand Natalie Chang. Although there were delays at the delivery due to COVID, she was lovely and patient, which absolutely paid off!
Look at that wall!:

STEM ATELIER
Anna runs Stem Atelier, where she makes the most beautiful and creative clay earrings, based in Kasan, Russia. She saw some of my patterns and contacted me to collaborate. I thought it was a great idea and was excited to have clay earrings inspired by my patterns and hand made by Anna. Here is the first badge, but there are a lot more to come!:
and there's more coming..!
stay tuned