Last week we explored how to add interest to that background of the patterns. Go back to that background and check if you can fix something there to add depth to your composition. In this blog post, I show you some ideas to work with the background such as background texture, filling gaps, adding shadows, a simple and a complex pattern-in-pattern technique and why not, combining some of them.
This week, I'll show how to add interest or complexity in terms of the composition.
try adding texture
This option applies not only for the background but also for the whole pattern. Make sure the texture is also in repeat so the pattern still makes sense. You can purchase great texture bundles on sites like Creative Market (always taking care that you purchase the right kind of license) or what's more fun, create your own.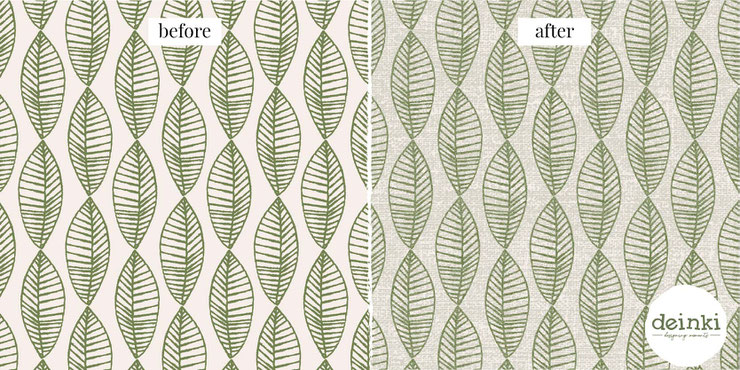 try changing the composition type
If you haven't read my blog post about the different kinds of pattern compositions yet, I invite you to do it here. Sometimes, the pattern gains interest by the type of composition. Maybe what started as a basic grid pattern gains interest by turning it into a half-drop. This too is a matter of practice.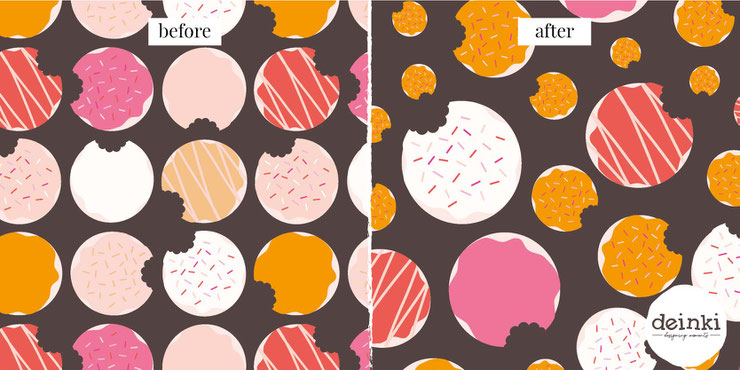 try creating different motifs
Especially at the beginning (I know it because I've been there, we tend to use a single motif in the pattern. For some pattern it may work, but for other it just looks boring. Try to think about this when you are drawing or painting your motifs. For example, if you are drawing a flower, draw it from different angles, full bloomed, half bloomed, as a bud and so on.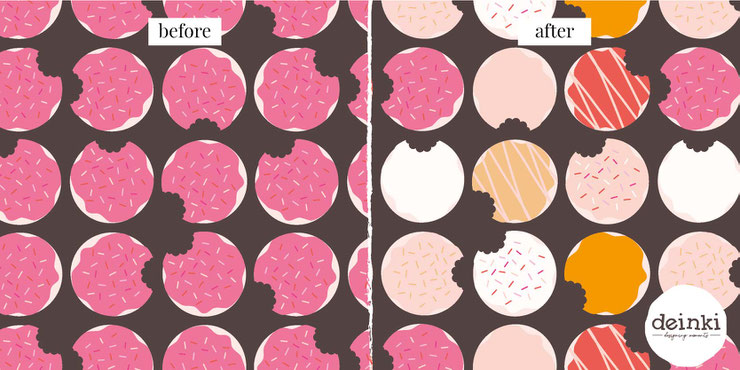 try turning it monochrome
This is one of the newest thing I've tried. Sometimes, less is actually more. Some compositions are too colorful, too busy but somehow you can't make it work even when you love the pattern. Try going monochrome, you might be surprised how well it looks!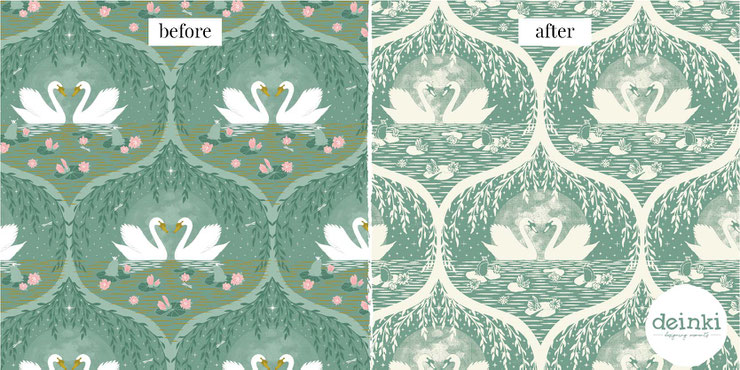 change the color palette
This is such a game-changer. Some color palettes are great and look so promising. BUT when we apply them to the pattern it's like... blah! Explore, experiment, practice with color and color combinations! They can either make or break a pattern.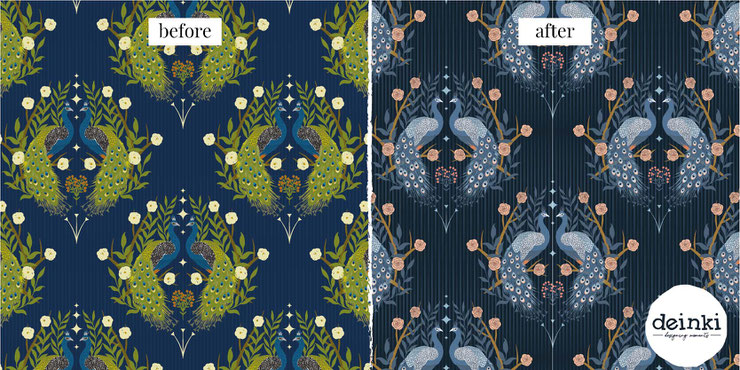 What do you think?
I hope you've found this helpful!
Let me know in the comments.
Are you curious to know how to level-up your patterns? Should I give it a try?
If you are interested in knowing more, let me know here. I'd be happy to help you!
interested in licensing one of my patterns?
let's create something for your brand!
more tricks & tips especially for designers?